FOR EXCELLENT PRODUCTS AT AN UNBEATABLE
VALUE, CONSIDER OUR SELECTION OF USED EQUIPMENT.
We offer a wide range of quality used bakery equipment that meets your needs for a fraction of the cost. ProBAKE's used bakery equipment offers an unrivaled industry-wide experience that can streamline your production and lower operating costs dramatically. ProBAKE can deliver the results you require to grow your business.
All
Cookie Machines
Commercial Bakery Ovens
Dough Mixers & Bowl Lifts
Pastry Equipment
Commercial Bread Making Machine
Chocolate Equipment
Pasta Machines
Water Meters & Chillers
Refrigeration & Proofing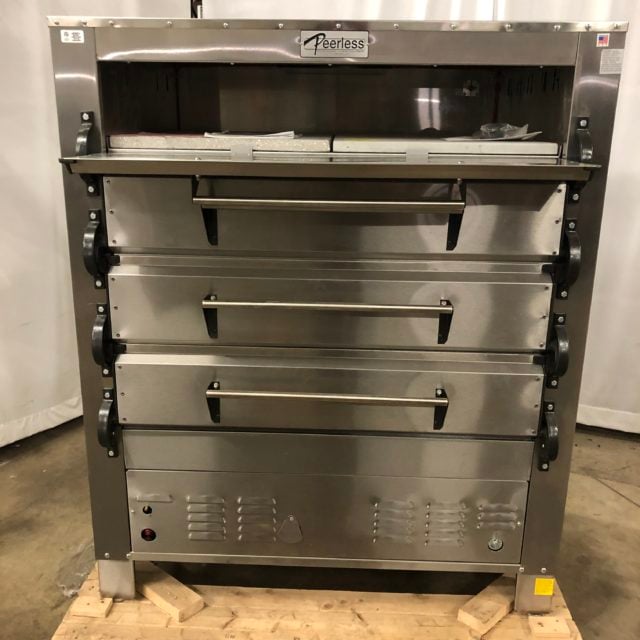 PEERLESS 2324B Deck Oven DEMO Model | 2016
Stainless steel construction
Natural gas burners
Aluminized interior
250-550F thermostat
Extra thick baking stones
FINANCING AVAILABLE
Sale Price: $8,500.00
Units Available: 1